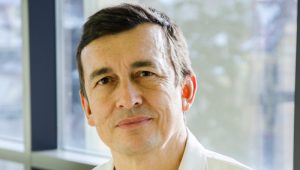 Eric Arnaud Crozat, Grenoble, France
Dr. Eric Arnaud-Crozat, a student of Professor Alain Carpentier, who developed the first artificial heart implant and is considered the father of mitral valve surgery, is one of the most experienced and appreciated cardiac surgeons in Europe.
"I have been a 25-year-old cardiac surgeon in a large cardiac surgery center and now I'm working in the Grenoble University Center and I have collaborations with many other foreign countries like Italy, Russia, Georgia. I have been collaborating with Dr. Costache for many years and thanks to this I have come with all confidence in Sibiu to start this collaboration with Romania. "- Dr Eric Arnaud-Crozat.