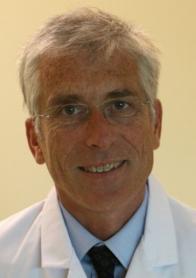 Mattia Glauber, M.D., Milan, Italy
Dr. Glauber is Chief of the Cardiothoracic Surgery Department at "Centro cardiotoracico Sant'Ambrogio". He graduated in Pavia in 1987 and he was trained in Germany, Switzerland (Institute of Cardiovascular Research Sion) and France before settling in 1989 in Bergamo. In 1995 he moved to Massa, where he performed adult Cardiac Surgery at Apuano Children's Hospital. Since 1999, he conducted the first Department of Cardiac Surgery and, since 2007, also the Cardiothoracic Department, which he helped to become a center of excellence for the treatment of cardiovascular diseases. In 2014, he moved to the Humanitas Cardiac Center in Milan, as director of the Cardio Vascular Department. Since November 2014 he serves as Director of Cardiac Surgery at the Istituto Clinico Sant'Ambrogio.
With over 3000 are minimally invasive procedures, he is considered to be an international expert in minimally invasive heart surgery approach. From 2015 he is a consultant and Visiting Professor at the University of Leipzig Zentrum Hertz.