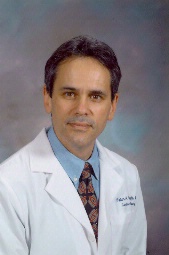 Peter A. Knight, M.D., Rochester, New York, USA
Dr. Peter Knight received his medical degree from New York Medical College and completed his residency in General Surgery at Saint Vincent's Hospital and Medical Center. Dr. Knight completed his cardiothoracic surgery fellowship at the University of Rochester Medical Center.
Dr. Knight is certified by the American Board of Surgery and the American Board of Thoracic Surgery. He's a member of American Medical Association, New York State Medical Association, Society of Thoracic Surgeons and Upstate Thoracic Society
His areas of special interest include valve repair and replacement, off pump surgery, multiarterial bypass grafts and aortic surgery
He received 20 times the Strong Star Award for Exceptional Service, Compassion and Respect to Patients, Families, & Coworkers, from University of Rochester Medical Center and he was awarded with URMC Leadership Physician Recognition from University of Rochester Medical Center Leadership, HCIA Top 100 Cardiac Hospitals Award, RIT/USA Today Quality Cup Award for Health Care, Dean's List Dickinson College, Magna Cum Laude Dickinson College, Sigma Pi Sigma National Physics Honor Society and Alpha Omega Alpha Medical Society New York Medical College.