Speakeri
Session A Speakers Vascular Surgery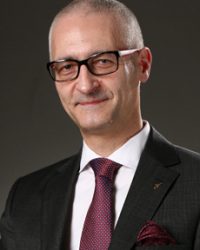 Prof. Dr. Mihai Ionac
Chairman Session A
Head of discipline: vascular surgery, microsurgery
Vascular surgery primary care physician
Plastic and reconstructive surgery
General surgery
Head of the Vascular Surgery Department (2006 – 2020)
Emergency County Clinical Hospital "Pius Branzeu" Timisoara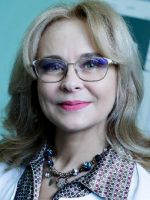 Prof. Dr. Claudia Gherman
Moderator Session A
Primary physician surgeon
Professor at UMF "Iuliu Hatieganu"
Manager of the Cluj-Napoca Emergency County Hospital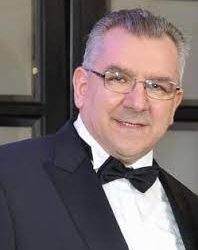 Assoc. Univ. Dr. Popa Radu Florin
Moderator Session A
Head of the Department of Vascular Surgery Hospital "Sf
Spiridon" Iasi
Primary doctor of vascular surgery
Assoc. Univ. UMF "Grigore.T.Popa" Iasi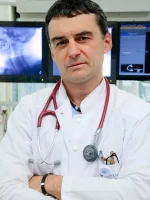 Prof. Dr. Ivo Petrov
Moderator Session A
Professor at Sofia University "St. Kliment Ohridski"

University Hospital Acibadem City Clinic Sofia

Cardiology, electrophysiology and angiology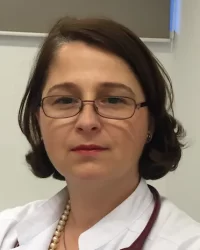 Assoc. Univ. Dr. Camelia Diaconu
Primary internal medicine physician, Bucharest Clinical Emergency Hospital
Cardiology specialist
Assoc. Univ. UMF "Carol Davila" Bucharest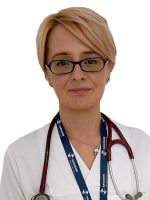 Dr. Andrada Bogdan
Cardiology specialist doctor
Competence in interventional cardiology
SANADOR Clinical Hospital, SANADOR Buzești Clinic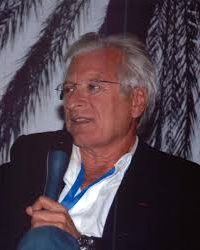 Dr. Claude Vaislic
Cardiovascular and Thoracic surgeon
Member of the National Academy of Surgery
Expert witness for the Court of Cassation
First vice president for the expert company for the Court of Cassation
Session B Speakers Aortic valve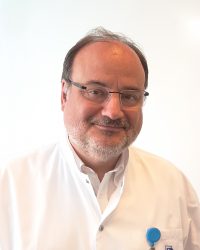 Prof. Dr. Horatiu Moldovan
Chairman Session B
MD. PhD Habil
University Professor of Cardiovascular Surgery – Carol Davila University of Medicine and Pharmacy
Qualified Doctor in Medical Sciences
Full Member of the Romanian Academy of Medical Sciences
Head of the Cardiovascular Surgery Clinic, Bucharest Emergency Clinical Hospital
Associate Member of the Romanian Academy of Scientists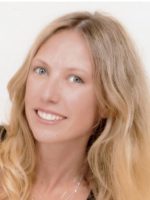 Dr. Elisa Mikus
Moderator Session B
Cotignola, Ravenna, Italy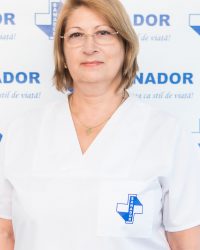 Dr. Rodica Niculescu
Moderator Session B
Cardiology primary doctor
Head of Interventional Cardiology Department, SANADOR Clinical Hospital
Competence in invasive and interventional cardiology
SANADOR Clinical Hospital, SANADOR Buzești Clinic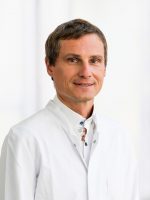 Dr. Markus Liebrich
Moderator Session B
Sana Herzchirurgie Stuttgart
Specialist in cardiac surgery
Member of the German Society for Thoracic, Cardiovascular and Vascular Surgery (DGTHG)
Member of the European Association for Cardio-Thoracic Surgery (EACTS)
Certificate Surgery Congenital Heart Defects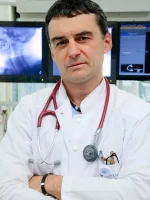 Prof. Dr. Ivo Petrov
Professor at Sofia University "St. Kliment Ohridski"

University Hospital Acibadem City Clinic Sofia

Cardiology, electrophysiology and angiology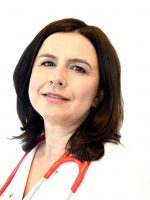 Dr. Cristina Caldararu
Cardiology primary doctor
Competencies in: transesophageal echocardiography (special); vascular ultrasound
SANADOR Clinical Hospital, SANADOR Buzești Clinic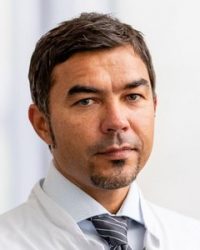 Dr. Vladimir Voth
Member of the German Society for Thoracic, Cardiovascular and Vascular Surgery (DGTHG)
Member of the European Society for Thoracic and Cardiac Surgery (EACTS: European Association for Cardio-Thoracic Surgery)
main areas of work
Special reconstructive heart valve surgery for congenital and acquired defects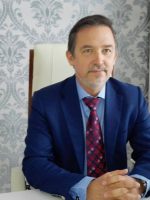 Prof. Dr. Horatiu Suciu
Member of the UMF University Senate
Member of the UMF Faculty Council
Corresponding member of the Academy of Medical Sciences
President of the Mureş County College of Doctors
Head of the Cardiovascular Surgery Clinic
Head of discipline, IUBCvT Tîrgu Mures, UMF Tg. Mures
Session C Speakers Minimally invasive mitral valve surgery and novel transcatheter solutions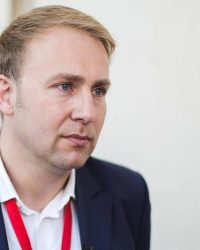 Prof. Dr. Victor Costache
Chairman Session C
University professor, Titu Maiorescu University Bucharest
Member of the French Academy of Surgery (https://www.academie-chirurgie.fr)
Former Minister of Health in Romania 2019, 2020
President of the Romanian Society of Vascular Surgery
Medical Director and Head of the Department of Cardiovascular Surgery at Sanador Clinical Hospital, Bucharest
Executive Director for Eastern Europe within the International Society of Endovascular Specialists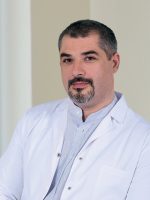 Prof. Dr. Lucian Dorobantu
Moderator Session C
University Professor of Cardiovascular Surgery at Titu Maiorescu University
Scientific Director at Monza Hospital
Head of the Cardiovascular Surgery Clinic at Monza Hospital
Cardiomyopathy Center Coordinator at Monza Hospital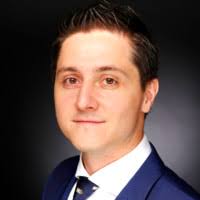 Dr. Andrei Iliut
Moderator Session C
Head of the heart catheter laboratory at the Dortmund Clinic
Dortmund, North Rhine-Westphalia, Germany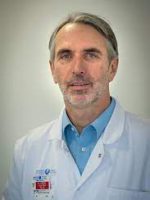 Dr. Jean-Paul Couetil
Moderator Session C
Head of the cardiac surgery department at CHU Henri Mondor in Créteil
Greater Paris Metropolitan Region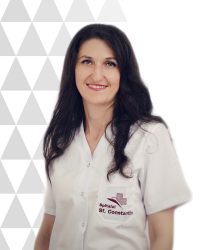 Dr. Cristina Pitis
Cardiology primary doctor
Competencies in: vascular ultrasound, transesophageal echocardiography (special)
SANADOR Clinical Hospital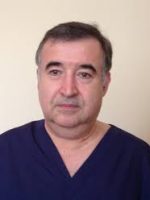 Dr. Bogdan Radulescu
Cardiovascular surgery primary physician
Department of Cardiovascular Surgery I of I.U.B.C.V Prof. Dr. C.C. Iliescu
University Assistant Cardiovascular Surgery
Cardiovascular Surgery Clinic, U.M.F. Carol Davila, Bucharest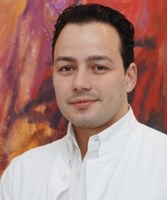 Dr. Catalin Badiu
Cardiovascular surgery
Primary care physician in Cardiovascular Surgery
Valvular plastic surgery and the treatment of thoracic aorta aneurysms.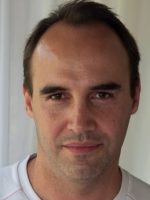 Dr. Horia Feier
Institute of Cardiovascular Diseases Timișoara
Cardiovascular surgery
Vascular surgery
Timisoara, Romania
Session D Speakers NextCARDIO Aortic ‐ Late‐breaking news on thoracoabdominal aneurysms and type B aortic dissection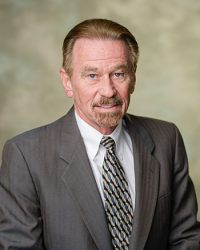 Prof. Dr. Rodney White
Chairman Session D
M.D
ISEVS Vice-President
Past President of the American Society of Cardiovascular Surgery
Cardiovascular surgeon at UCLA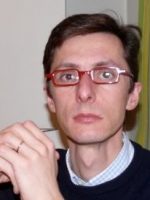 Dr. Nicholas Bonnet
Moderator Session D
Cardiac Surgeon at Center Cardiologique du Nord
Expert at the Court of Appeal of Paris
Greater Paris Metropolitan Region Dr. Arjan Hoksberg
Moderator Session D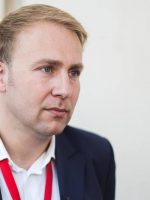 Prof. Dr. Victor Costache
Moderator Session D
University professor, Titu Maiorescu University Bucharest
Member of the French Academy of Surgery (https://www.academie-chirurgie.fr)
Former Minister of Health in Romania 2019, 2020
President of the Romanian Society of Vascular Surgery
Medical Director and Head of the Department of Cardiovascular Surgery at Sanador Clinical Hospital, Bucharest
Executive Director for Eastern Europe within the International Society of Endovascular Specialists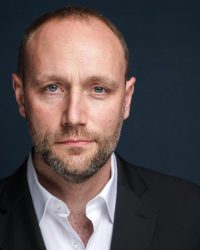 Dr. Peter Lukas Haldenwang
Ruhr University Bochum | RUB
Clinic for cardiac and thoracic surgery
Doctor of Medicine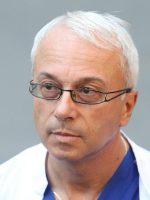 Assoc. Dr. Adrian Molnar
M.D
President SRCCMI
Medical director of the Heart Institute "Niculae Stancioiu" Cluj-Napoca
UMF "Iuliu Hatieganu" Cluj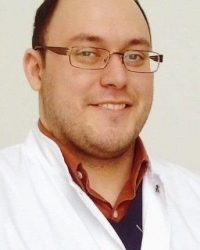 Dr. Costin Minoiu
Radiologist – diagnostic and interventional radiology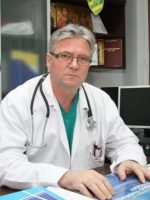 Prof. Dr. Grigore Tinica
University Professor, Cardiovascular Surgery at UMF "GR. T. Popa" Iasi
Cardiovascular Surgeon, Head Department of Cardiovascular Surgery
Manager Cardiovascular Institute Iasi, Romania
Session E Speakers Congenital heart disease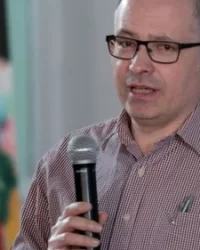 Assoc. Dr. Serban Stoica
Chairman Session E
Consultant Cardiac Surgeon
Honorary Associate Professor
Bristol Children's Hospital and the Heart Institute at the Bristol Royal Infirmary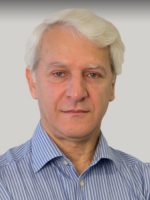 Dr. Youssef Tammam
Moderator Session E
Chirurgie cardiacă
Chirurgie cardiovasculară (adulți și copii)
Chirurgie cardiacă pediatrică
Chirurgie cardiacă adulți
Cardiologie intervențională
Ecocardiografie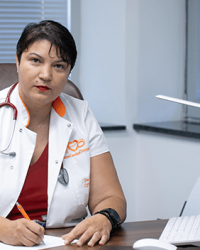 Assoc. Dr. Eliza Cinteza
Moderator Session E
Primary physician Pediatrics and Pediatric Cardiology
Emergency Clinical Hospital for Children "Marie Sklodowska Curie"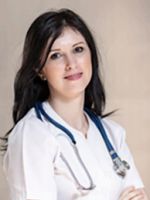 Dr. Sorina Mihaila
Cardiology
Researcher in Cardiology and three-dimensional echocardiography,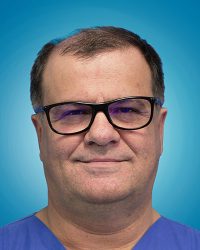 Dr. Stefan Mot
Cardiologist Primary Physician
Skills in interventional cardiology and vascular Doppler ultrasound
Monza Hospital – Ares Cluj Napoca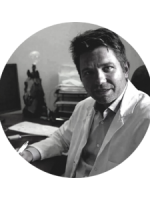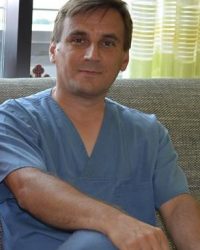 Dr. Petru Liuba
Senior lecturer at Paediatrics (Lund)
Project manager at Children cardiology
Principal investigator at LUCC: Lund University Cancer Centre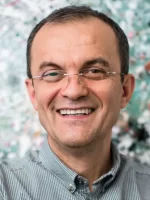 Dr. Cătălin Cîrstoveanu
Head of the Neonatal Intensive Care Unit at the "Marie Sklodovska Curie" Hospital in Bucharest
Neonatologist doctor
Session F Speakers HOCM – Dedicated to our colleagues in Ukraine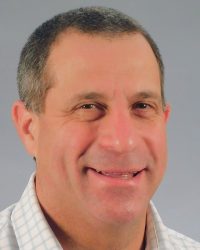 Dr. Martin Maron
Chairman Session F
MD
Medical Director, Hypertrophic Cardiomyopathy Center at Lahey
Burlington, Massachusetts, United States

Assistant Professor Of Medicine

Tufts University School of Medicine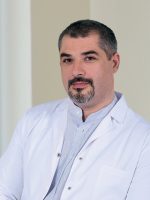 Prof. Dr. Lucian Dorobantu
Moderator Session F
University Professor of Cardiovascular Surgery at Titu Maiorescu University
Scientific Director at Monza Hospital
Head of the Cardiovascular Surgery Clinic at Monza Hospital
Cardiomyopathy Center Coordinator at Monza Hospital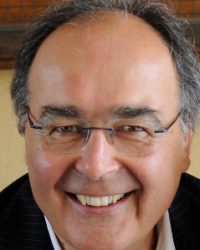 Prof. Dr. Franco Cecchi
Moderator Session F
University Of Florence, Italy
Hypertrophic Cardiomyopathy HCM
Familial Hypertrophic Cardiomyopathy
Subvalvular Aortic Stenosis
Cardiomyopathy.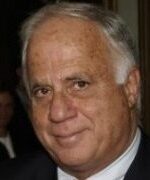 Prof. Dr. Paolo Ferrazzi
Moderator Session F
Director of the Center for Hypertrophic Cardiomyopathy and Valve Pathology presso Policlinico di Monza
Monza e Brianza, Lombardy, Italy Dr. Kostyantin Rudenko
Moderator Session F Dr. Paolo Spirito
Expert specialist
Department of Cardiology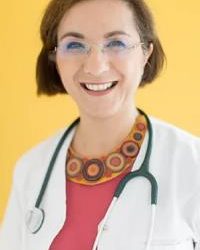 Prof. Dr. Ruxandra Jurcut
Cardiology at the Emerald Medical Center
Cardiology primary doctor, FESC, FEACVI.
Special echocardiography certificate
Genetic heart diseases and cardio-oncology Prof. Dr. Petrescu Lucian
University Professor – Director of Department VI – Cardiology – U.M.F. "Victor Babes" Timisoara
USTACC Department Coordinator – Institute of Cardiovascular Diseases Timisoara
Internal medicine and cardiology primary doctor
Session G Speakers Aortic valve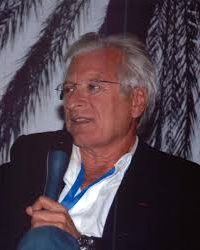 Dr. Claude Vaislic
Chairman Session G
Cardiovascular and Thoracic surgeon
Member of the National Academy of Surgery
Expert witness for the Court of Cassation
First vice president for the expert company for the Court of Cassation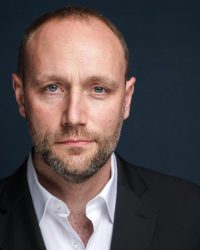 Dr. Peter Lukas Haldenwang
Moderator Session G
Ruhr University Bochum | RUB
Clinic for cardiac and thoracic surgery
Doctor of Medicine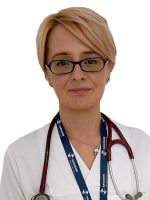 Dr. Andrada Bogdan
Moderator Session G
Cardiology specialist doctor
Competence in interventional cardiology
SANADOR Clinical Hospital, SANADOR Buzești Clinic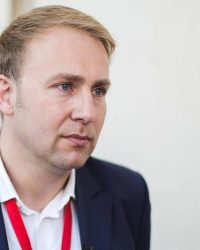 Prof. Dr. Victor Costache
Moderator Session G
University professor, Titu Maiorescu University Bucharest
Member of the French Academy of Surgery (https://www.academie-chirurgie.fr)
Former Minister of Health in Romania 2019, 2020
President of the Romanian Society of Vascular Surgery
Medical Director and Head of the Department of Cardiovascular Surgery at Sanador Clinical Hospital, Bucharest
Executive Director for Eastern Europe within the International Society of Endovascular Specialists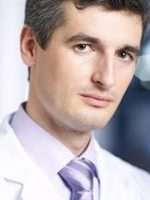 Dr. Anatolie Cazacu
Medical Doctor at the German Diagnostic Center
Chisinau, Moldavia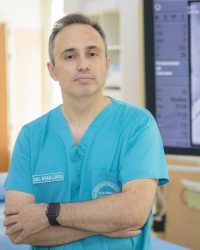 Assoc. Col. Dr. Liviu Stan
Cardiovascular surgery primary physician
Army Cardiovascular Disease Center
Clinical Hospital University of Emergency Military Cantral Bucharest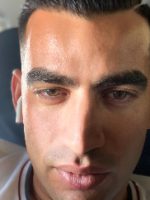 Dr. William Camilleri
Mater Dei Hospital of Malta, Msida (Malta)
Member of European Association of Percutaneous Cardiovascular Interventions (EAPCI)
Session H Speakers NextCARDIO session ‐ New developments in aortic dissections and aneurysms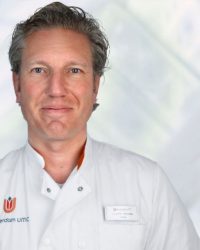 Dr. Arjan Hoksbergen
Chairman Session H
Aortic surgery, open and endovascular
Aortic aneurysms, dissections and ruptures
Thoracic and thoraco-abdominal aortic pathology
Kidney transplant
Varicose Vein Surgery
Thoracic outlet syndrome
Amsterdam UMC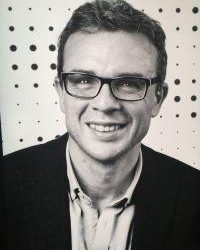 Assoc. Prof. Gianmarco de Donato
Moderator Session H
Vascular surgery
Siena University
Siena, Tuscany, Italy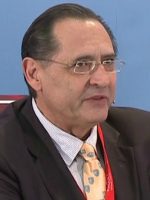 Dr. Jacques Busquets
Moderator Session H
Private practitioner – Val d'Or Surgical Clinic – Saint-Cloud
Winner of the Hospitals
Former head of clinics at the Hospitals of Bordeaux
Member – French Society of Vascular Surgery (SCVCE)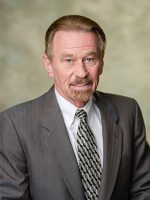 Prof. Dr. Rodney White
M.D
ISEVS Vice-President
Past President of the American Society of Cardiovascular Surgery
Cardiovascular surgeon at UCLA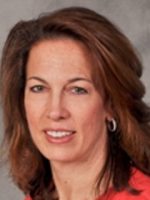 Dr. Palma Shaw
Vascular Surgery
Upstate University Hospital
New York, USA Dr. Kaj Kappe
ACS – Microcirculation
Research Associate, Surgery
Amsterdam UMC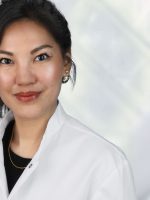 Dr. Kak Khee Yeung
Specialist doctor, ACS – Atherosclerosis and ischemic syndromes
Medical Specialist, ACS – Microcirculation
Medical Specialist, Surgery
VU University Medical Center, Amsterdam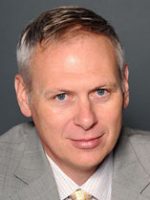 Assoc. Dr Eric Eeckhout
Associate Professor of Cardiology
MD
Vaudois University Hospital, Lausanne, Switzerland
Session I Speakers Coronary artery disease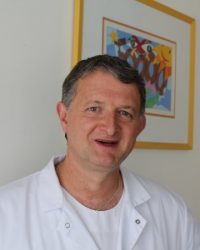 Dr. Patrick Nataf
Chairman Session I
Cardiac surgeon
Head of Cardiac Surgery at Bichât Hospital
Scientific manager of Labcom INSERM "Augmented reality in surgery"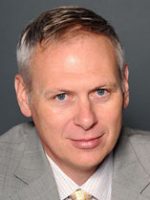 Assoc. Dr Eric Eeckhout
Moderator Session I
Associate Professor of Cardiology
MD
Vaudois University Hospital, Lausanne, Switzerland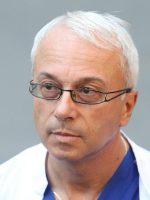 Assoc. Dr. Adrian Molnar
Moderator Session I
M.D
President SRCCMI
Medical director of the Heart Institute "Niculae Stancioiu" Cluj-Napoca
UMF "Iuliu Hatieganu" Cluj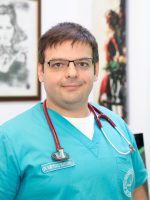 Lt. Col. Dr. Silviu Ionel Dumitrescu
Moderator Session I
Head of works
Cardiologist primary doctor
Doctor of Medical Sciences
Head of Cardiology Section 1 at the Military Emergency University Hospital "Dr. Carol Davila"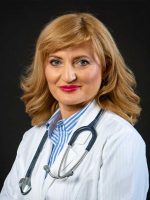 Prof. Dr. Theodora Benedek
Cardiologist primary doctor and internal medicine
Competence in interventional cardiology
Proficiency in pacemaker implantation
Competence in transthoracic and transesophageal echocardiography
European Dr. Mihnea Nichita Brendea
Primary cardiology doctor
Competence in interventional cardiology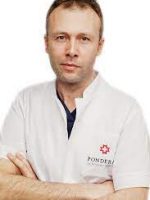 Dr. Radu Pretorian
Angiography
Coronary angioplasty
Cardiac catheterization
Cardiac ultrasound
Ponderas Academic Hospital
Dr. Cristian Militaru
Dr. Cristian Militaru, cardiologist specialist
CardioMed Craiova
Craiova County Emergency Clinical Hospital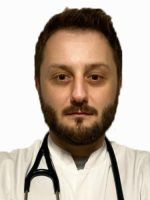 Dr. Iulian Matei
Interventional Cardiologist at Saint Spiridon Emergency County Hospital, Iasi, Romania
Interventional and Structural Cardiology
Research and publications
Session L Speakers Peripheral vascular disease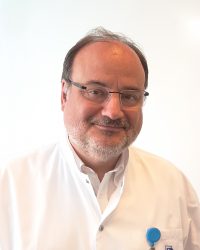 Prof. Dr. Horatiu Moldovan
Chairman Session L
MD. PhD Habil
University Professor of Cardiovascular Surgery – Carol Davila University of Medicine and Pharmacy
Qualified Doctor in Medical Sciences
Full Member of the Romanian Academy of Medical Sciences
Head of the Cardiovascular Surgery Clinic, Bucharest Emergency Clinical Hospital
Associate Member of the Romanian Academy of Scientists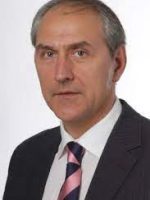 Prof. Dr. Calin Vicol
Moderator Session L
Physician
Specialist in general surgery
Cardiac surgeon
LMU Klinikum Campus Großhadern Cardiac surgery, clinic and polyclinic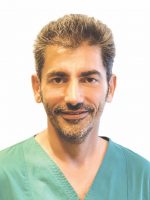 Assoc. Dr. Radu Vătășescu
Moderator Session L
Cardiology primary physician
Internal medicine primary physician
European skills in interventional electrophysiology and pacing, internal defibrillators and resynchronization therapy
SANADOR Clinical Hospital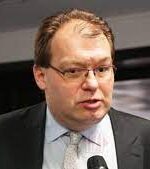 Dr. Dan Tesloianu
Moderator Session L
Primary cardiology doctor
Cardiomed Iasi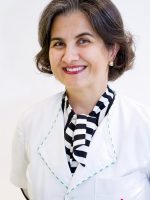 Dr. Zara Cornelia
Cardiology primary doctor
Area of ​​interest – heart failure
Exceptional experience in Doppler echocardiography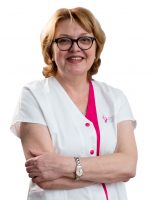 Prof. Dr. Doina Dimulescu
Cardiology primary doctor
Primary physician Internal Medicine
Doctor of Medical Sciences
University Professor of Cardiology, "UMF Carol Davila"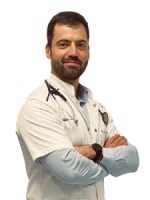 Dr. Ștefan Busnatu
Cardiologist, doctor of medical sciences
Vice Dean at the Faculty of Medicine – "Carol Davila" U.M.F.
Ambassador of Romania on Cardiovascular Prevention from the European Association of Preventive Cardiology,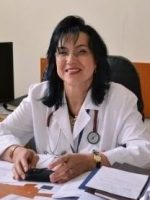 Prof. Dr. Maria Dorobantu
Primary cardiology
Internal medicine doctor
General and transesophageal echocardiography competence Dr. Jos Gisberts
Amsterdam, The Netherlands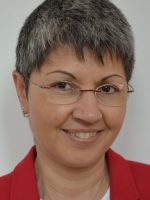 Prof. Dr. Badila Elisabeta
Primary cardiology doctor
Bucharest, Romania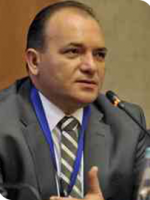 Iulian Vasile Antoniac
Polytechnic University of Bucharest
UPB · Department of Materials Science and Physical Metallurgy
Doctor of Engineering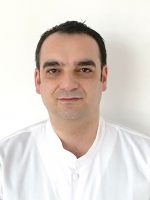 Dr. Cristian Mihalea
Primary physician Radiology – medical imaging
Superspecialization in interventional radiology, competency in computed tomography
SANADOR Clinical Hospital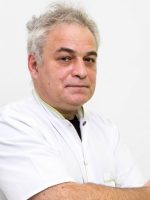 Prof. Dr. Chioncel Ovidiu
Cardiology primary doctor
Doctor of Medical Sciences
General echocardiography
Transesophageal ultrasound
Dobutamine stress ultrasound Dr. Ovidiu Nutu
Vascular surgery
Floreasca emergency clinical hospital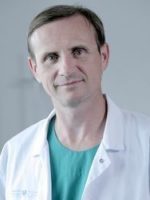 Prof. Dr. Pascal Leprince
Cardiothoracic surgeon,
Director of the department of cardiothoracic surgery at La Pitié-Salpêtrière Hospital
Paris, France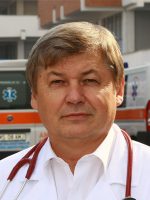 Prof. Dr. Benedek Imre
Cardiologist primary doctor and internal medicine
Competence in interventional cardiology
Competence in electrophysiology
Proficiency in pacemaker implantation
Competence in transthoracic and transesophageal echocardiography
European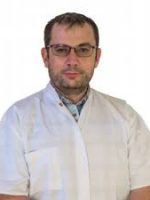 Dr. Alexandru Scafa
Cardiologist primary doctor
Head of the cardiology department
Clinical Emergency Hospital Bucharest – Floreasca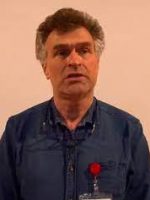 Dr. Horia Traila
Interventional and Diagnostic Radiologist at Mioveni City Hospital
Manager of the Mioveni city hospital
Dr. Gabriel Crasmariu
Cardiology specialist doctor

Bucharest, Romania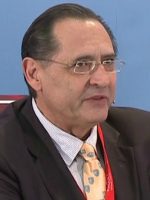 Dr. Jacques Busquets
Private practitioner – Val d'Or Surgical Clinic – Saint-Cloud
Winner of the Hospitals
Former head of clinics at the Hospitals of Bordeaux
Member – French Society of Vascular Surgery (SCVCE)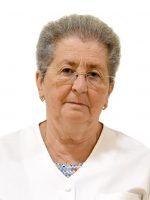 Prof. Dr. Daniela Bartoș
University professor, Cardiology primary doctor
Doctor of Medical Sciences
Primary care physician Internal medicine, primary care physician Cardiology, expertise in ultrasound
SANADOR Floreasca Clinic